Special Activities
---
ACTIVITY REGISTRATION NOW OPEN
Click here to register for the following activities.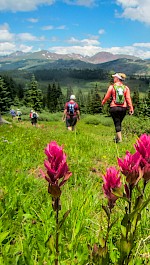 Squaw Valley Nature Walk n' Stroll
Friday, August 20 | 2:00 pm – 3:30 pm
Registration required - $20 per person
Enjoy a guided walk through the meadows of Squaw Valley while enjoying the majestic mountain vistas.  Guides will point out many interesting facts about the surrounding wilderness and location, which was the site of the 1960 Winter Olympics. It's a perfect way to get some low impact exercise while learning more about this magical venue.
Pickleball at the PDA  
Friday, August 20 | 2:00 pm – 5:00 pm
Squaw Valley Park, Olympic Valley
Registration required - $25 per person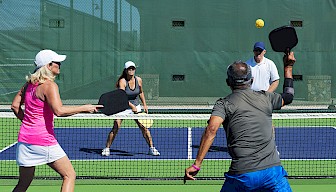 The country's fast growing sport is coming to the PDA for the very first time!    Enjoy some afternoon competition in a challenging round-robin format.  Players of all ability and skill levels are invited to participate and medals will be awarded to the winners.   Learn some valuable tips and strategies from a 2021 US Open Pickleball Gold Medalist between games.   Bring your own paddles if you have them – we will have a limited number available for those who need one.